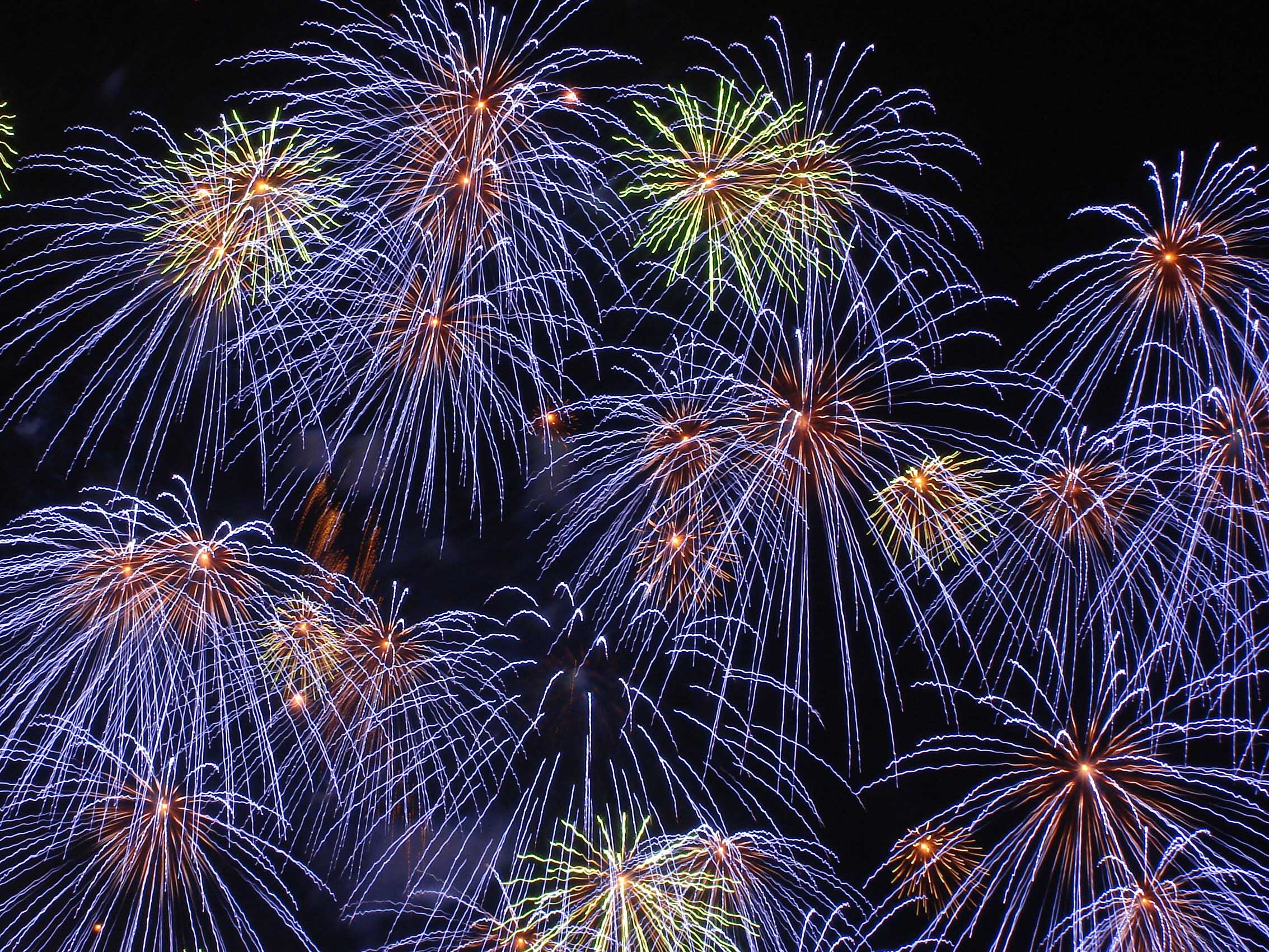 In many places around the world, the New Year is celebrated by shooting off fireworks. Though I didn't shoot off fireworks on Jan. 1, 2016, the year has been filled with fireworks.
What do I mean by fireworks? Stepping outside my comfort zone. Here's what that looked like for me:
Taught workshops at 4 writer's conferences
Held my first Facebook live videos
Held my first webinar
Learned new software for book design
Learned and instituted new technology on my website in an effort to better meet my readers needs
Has your year included some fireworks?
I like to spend a certain amount of time looking back on my year. I examine how well I met my goals, and if I didn't what lessons I can learn from that shortfall. Then I set new goals.
Lessons I Learned
Learning new things isn't as intimidating as we often fear. That intimidation can often cause us to procrastinate  but that's certainly not what God wants (see 2 Timothy 1:7).
Learning new things helps us grow not only as individuals, but can also help our business grow. Teaching at conferences around the nation exposed me to new writers and brought new readers to my blog.
Your business won't grow (or your product won't sell) if you don't actively market what you have to offer. That might mean investing in advertising or trying new things like webinars or live videos.
Make time for fun. This may be easier for some than for others. It requires having balance in your life, something that can escape us all. Life isn't all work, but it isn't all play either. Make time for the things you enjoy in life.
Rest in God. I'm still studying and learning exactly what that means. As a single woman for some 22 years now (much of that as a single mom), I have carried the burden of earning a living. I've worried and worked year after year in an effort to do just that, but I should have been resting in God. He did not intend for me to worry or stress about my circumstances. Jesus discussed all this in Matthew 6:19-34. In verse 33, He promised to provide everything I need.
To rest in God is to be stress and worry free because I am confident He will fulfill His promises. I will go about the business He has given me to do and trust Him to provide in whatever way He has to meet my needs.
Plans for 2017
I'm excited about the plans I have for 2017. Here's what is in the works…
May your 2017 be blessed with God's promises fulfilled as you seek His kingdom and the work He has for you.
What lessons did you learn from 2016 and how will that impact your goals and plans for 2017? Leave your comments below.