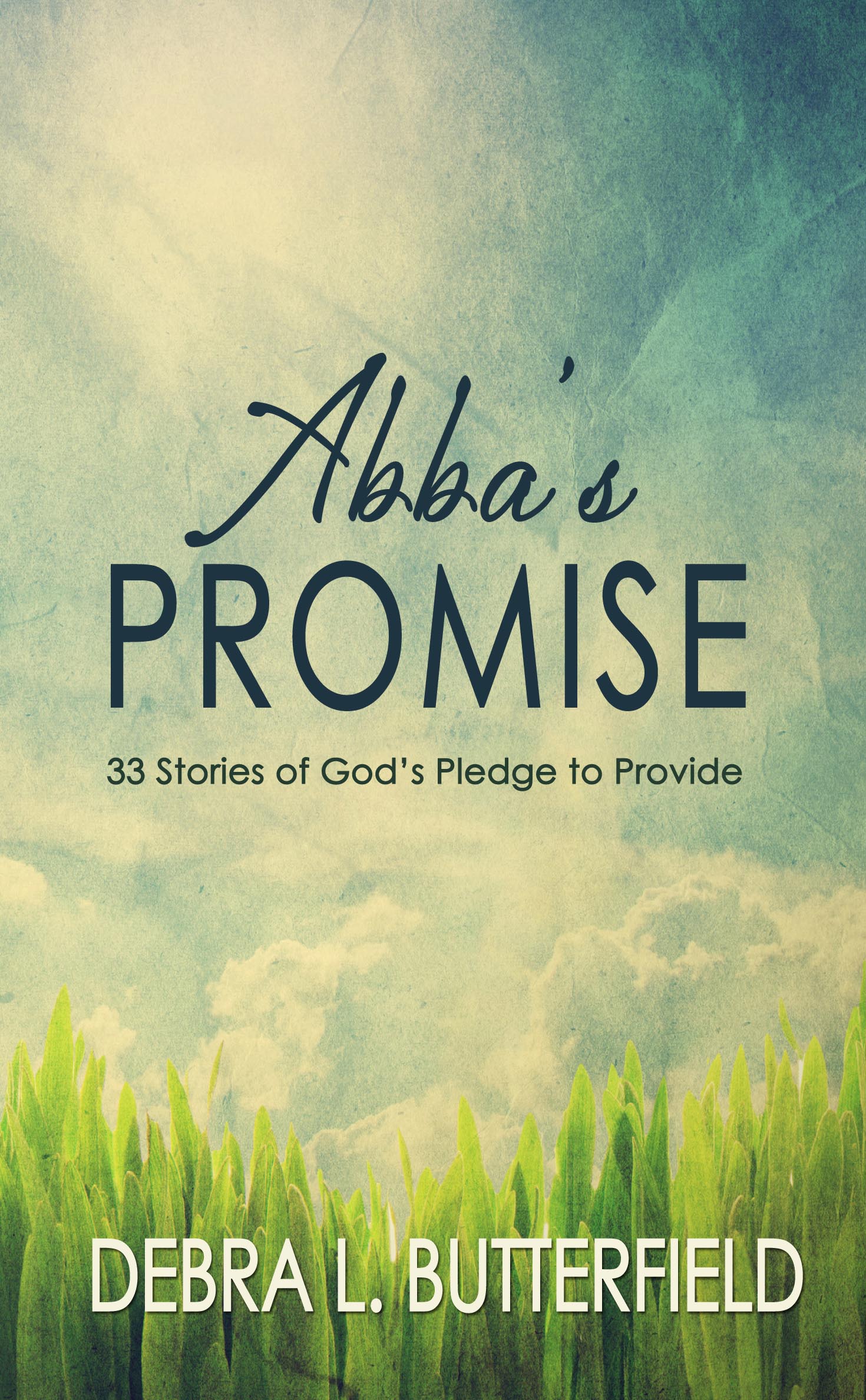 It's launch week for Abba's Promise, and my excitement has my mind whirling. I hadn't planned to blog today—it isn't my usual 1st or 3rd Monday schedule—but I woke up at 1:19 a.m. and couldn't go back to sleep. So I decided at the last minute to run a book giveaway.
This book has been more than 2 years in the making. The call for submissions went out in the spring of 2014 with a submission deadline of Nov. 30. The plan was to publish in early 2016, but one thing after another kept getting in the way and the publish date kept getting pushed out.
But God's timing is perfect, and now the book has come to fruition. All this week I'll be going live on Facebook to give you behind-the-scenes snippets about the book. So be sure to visit my Facebook author page throughout the week so you won't miss anything.
For your chance to be one of the two lucky winners to win a copy of Abba's Promise: 33 Stories of God's Pledge to Provide, enter the Rafflecopter entry form below. The contest runs through Saturday so you have all week to come back and tweet each day to earn extra points. The book is available for purchase at CrossRiver Media and Amazon.
ABOUT ABBA'S PROMISE
From our smallest to our biggest need, Abba Father has promised to provide. When trouble or trials strike, we can find ourselves doubting the goodness of His Word. But the writer of Hebrews reminds us to "hold tightly without wavering to the hope we affirm, for God can be trusted to keep His promise." (Heb. 10:23 NLT) God's promises anchor our hope, and His words of promise are as close as the Bible.
Our personal testimony of how God has worked in our lives is a powerful weapon against Satan. In Abba's Promise, you'll find thirty-three personal stories of God's provision. From finances to guidance for our lives to a simple exercise ball, these stories will encourage you and strengthen your faith.
"They overcame him by the blood of the Lamb, and by the word of their testimony." — Rev. 12:11 (KJV)