Everywhere you look the advice is "Hire a professional editor," whether you plan to traditionally publish or indie publish.
But you cringe at the words.
Editors are expensive.
Editors are intimidating.
They make changes to your story you don't understand.
They can strip away your voice, disrupt your plot, and introduce errors into your manuscript.
I don't blame you one bit for being scared and hesitant.
You want to be assured you're going to get your money's worth and that the editor is going to do a good job.
But most of the time you don't discover the answer to that until after the job is complete. By then, it may be too late.
That's why I offer editing of your first chapter for free. It gives you the opportunity to learn how I edit and whether I'm a good fit for you.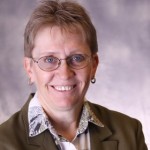 Additionally, I'm a teacher at heart, and when I edit I include "why I did this" comments. That way you learn and improve as a writer through the editing process. A double whammy for your dollars.
Can I guarantee your book will get published?
No, because there are a plethora of factors that go into a publisher's decision.
But I can help you become a better writer, and give you advice and direction that will improve your chances at getting published. And I do it at affordable prices.
Prices
One-on-One Writing Coaching: $75/one-hour session. This includes an hour with you by phone or Skype, and an hour of my time prior to our phone call, reading, editing, and commenting on a portion of your story (approximately 1000-1500 words per coaching call). That feedback will be sent to you prior to our phone call.
One-on-One Scrivener Training: $30/hr
Consultation Call: $20 for 30 minutes
Book or Magazine Article Editing: I prefer to quote editing by the project, but pricing comes close to approximately $35/hr.
Proofreading: $2.50/manuscript page
Book Manuscript critique: $100 (I read the first 50 pages and give detailed feedback)
Prices are negotiable.
To find out more, fill out the form below with your questions/needs, and we'll proceed from there. You can expect a response from me with 24-48 hours (weekends excluded) as long as the Internet hasn't crashed, or there's been a power failure at my office.