Taking you from unpublished to published
Are you submitting to publishers and getting nothing but rejection letters?
Do you find the publishing process
frustrating
confusing
overwhelming?
Take the first step to end your frustration and achieve your dream. Fill out the form below to initiate a free consultation call. I'll respond within 1-2 business days.
If you like, peruse the services offered and prices, but be sure to contact me because if you don't take that first cost-free step, your book may never see a bookshelf.
Before you know it, your page-turning book readers can't put down will be appearing on Amazon, and you'll be on your way to best seller status!
---
Editing Services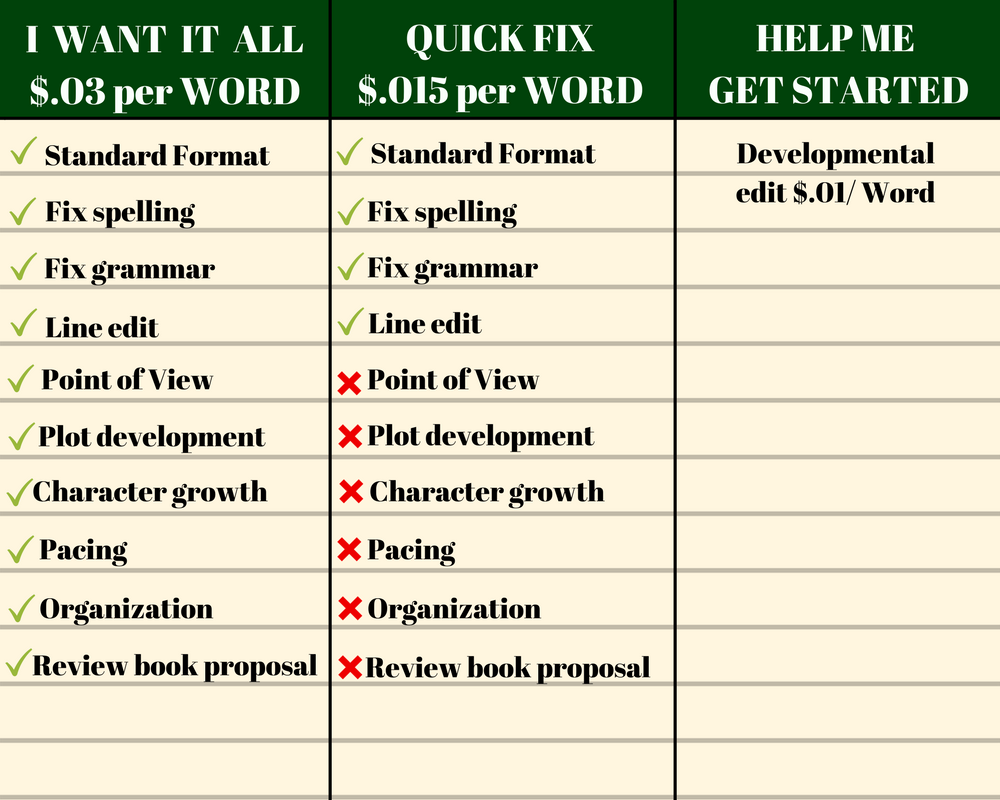 The Finishing Touches
Fiction Book Proposal, $300
Nonfiction Book Proposal, $400
Proofreading, completed in MS Word via track changes. $3.00/page
One-on-One Coaching, $80/hr.
I edit both nonfiction and fiction, but specialize in fiction under these genres
Contemporary
Historical
Mystery
I've been freelance editing for eight years and am also a publishing house editor. Three books I've edited have gone on to be award-winners. 
To get started, fill out the form above. 
---
Design Services
I am passionate about producing quality books. For that reason, all requests for interior layout require a manuscript review before acceptance. This review is free.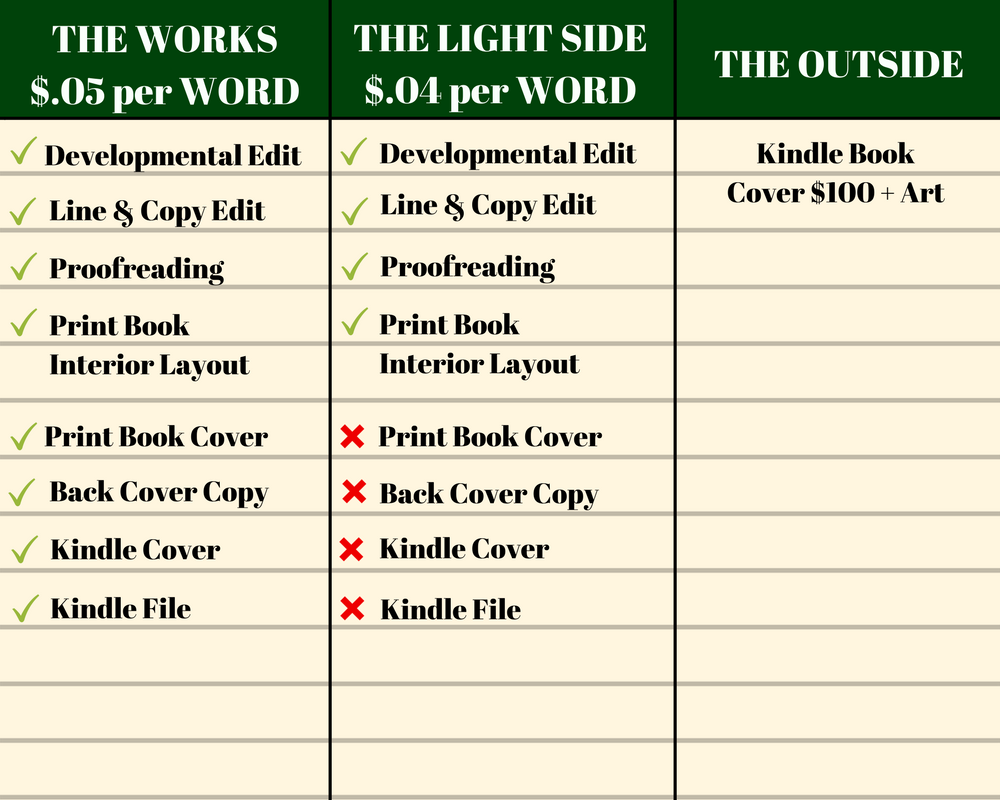 If you want to mix and match items from the chart above, you will need to request a quote.
Fill out the form above with your questions/needs, and we'll proceed from there. You can expect a response within 1-2 business days as long as there hasn't been an Internet crash, power failure, or zombie apocalypse.