Today's world of technology can be daunting. I tend to procrastinate when I feel intimidated by the technology involved in getting something done. But something I recently read encouraged me and I want to share it with you here.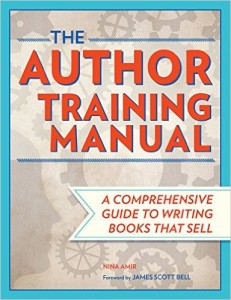 I'm reading Nina Amir's book The Author Training Manual. In it, Amir states that author attitude is essential to publishing success.
And I wholeheartedly agree.
I wanted to be a writer since I was a pre-teen. But I let a lot of things get in the way of pursuing that dream. Fear was one of my biggest obstacles. Throughout the years I …
I took—but failed to finish—a correspondence course for writing children's literature. I still have the textbooks.
I took a job as a secretary at Focus on the Family because I believed the potential to gain a writing position existed.
I enrolled in writing classes at the local community college.
At 9 p.m. when my youngest kiddo went to bed, I sat down and the computer and started writing my first novel. I often worked until midnight or after even though I had to get up and go to work the next day. I never finished that first story, but I began to learn the craft of writing.
When a writing position opened up 4 years after joining Focus, I decide it was now or never to reach for my dream. I applied and got the position.
This process took over 20 years.
And since I began my journey as a freelancer in 2006, there have been many opportunities to quit. My attitude helped me persevere, and my attitude will continue to help me persevere.
I hope it doesn't take you 20 years to decide to pursue your dream. No matter how long it's been, it's never too late!
Let me leave you with the interesting quote from Amir's book that I found so encouraging:
"A study done by Harvard University proved that 85 percent of your success depends on your attitude and only 15 percent on your technical aptitude."
Be encouraged. Attitude can conquer aptitude.