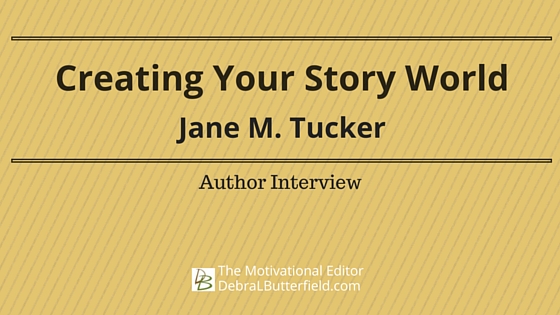 Jane M. Tucker's debut book, Lottie's Gift, released this week. Jane is a lifelong reader and writer who has a deep love for the art of storytelling. And that storytelling carries us along effortlessly in Lottie's Gift.
Jane hails from Kansas and blogs weekly at Postcards from the Heartland about her life in the Midwest.
Grab a cup of coffee or your favorite herb tea and sit back for a marvelous interview as she tells us how she created the oh-so-real and engaging story of Lottie's Gift.
Why did you write Lottie's Gift? Where did the idea come from?
When my writing journey began I was an unhappy, under-qualified preschool teacher. I loved to read, but I'd run out of authors who really intrigued me. (This proved to be a temporary problem. A year later I discovered two fabulous authors who, with different timing, would have completely derailed this story.)
One day, as often happened, I brought a new book home from the library, got half-way through it, and didn't want to finish.
Ouch. That's not something writers want to hear about their book. But please, go on.
That night I woke up at 3 a.m., irritated I would have to take the book back to the library unread. As I thought the situation over, I remembered my childhood ambition to be a novelist. I'm not getting any younger, I thought. It's now or never if I'm going to pursue that dream. By the time my alarm clock rang, I'd come up with two sisters, the Iowa setting, and the end of the story.
What was your source of inspiration?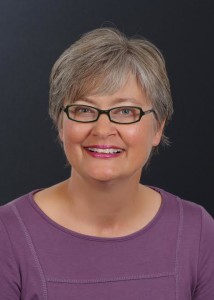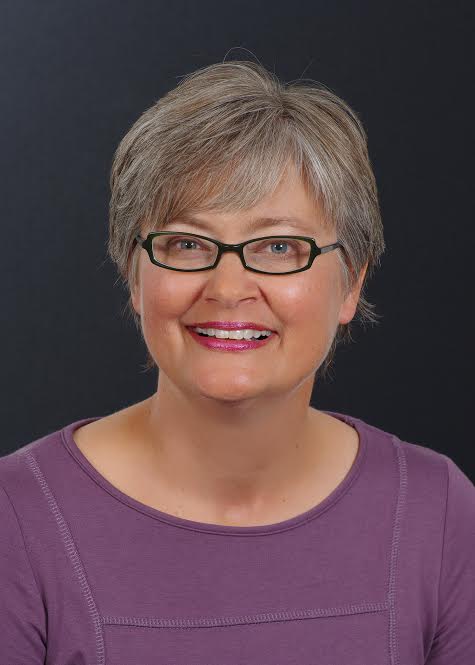 Lottie's musical gift comes from my own desire to be a musician. I took piano lessons for ten years, but I didn't have the gift. I played notes, not music. Lottie is the pianist I wanted to be. Her sister Helen reflects all the other attributes I would have liked to possess: Stunning beauty, a quick wit, and a sweet nature. The rest of the Hoffman family is a hodgepodge of all my families—birth family, extended relatives, and in-laws—and pure imagination.
The reason I chose Iowa as the main setting has nothing to do with where I'm from. I was born in Virginia, and grew up (for the most part) in Madison, Wisconsin. My husband is from Iowa, and we spent our first two years of marriage in southeast Iowa, a few miles away from his grandma's house. For the first time in my life I was part of an active extended family, and the experience changed me. When it came time to write, it was natural to set the story in Iowa.
How did you work out the plot?
In spring of 2012, I taught my last preschool class and began learning to write a novel. The first year I wrote a 53,000 word book with three main characters and four plots. My mentor read it and gently said, "It's clear you love one plot above all the others. Why don't you start over and just tell the one story?" It took two days to admit she was right.
That first attempt was not very good, but it did serve to develop the plot and characters of Lottie's Gift. All the seeds of the finished product were planted in the first attempt. When I started over, instead of rolling out a plot as I had before, I set about building a world. I developed the small town of Westmont, Iowa, home to the Hoffman clan, a family that looks after its own. I placed motherless Lottie and her sister Helen inside its circle of love, and gave them characteristics to propel the action forward. The result was a story that unfolds in an unforced manner.
You created the story world before the plot. I like that, and I'm sure that's why your characters are so real and filled with depth. … Since your book is set in the 1930s and '40s, how did you do your research?
I began with a good general knowledge of the Great Depression and World War II. This came from my schooling, the books I've read, and my husband's encyclopedic knowledge of World War II. Between us, I could plot out a time line of world events during the arc of the story.
To flesh out Lottie's personality, I read all the books in the Johnson County public library about musical child prodigies. This reading also helped me grasp the motivation of her teacher Mr. Schultz.
My favorite research came in the form of personal interviews. I had a long talk with my husband's grandmother, who was a young Iowa woman during the Depression. I also grilled my parents and my in-laws about various points of farming, small town life, and their childhoods during the 1940s. They pointed out that they were nine years old or younger when the war ended, but they were still helpful.
To flesh out my understanding of true musicianship, I interviewed a student at the Kansas City Conservatory of Music. He was kind enough to explain how he thinks about his art. Madame D'Abri owes a lot to my conversation with John.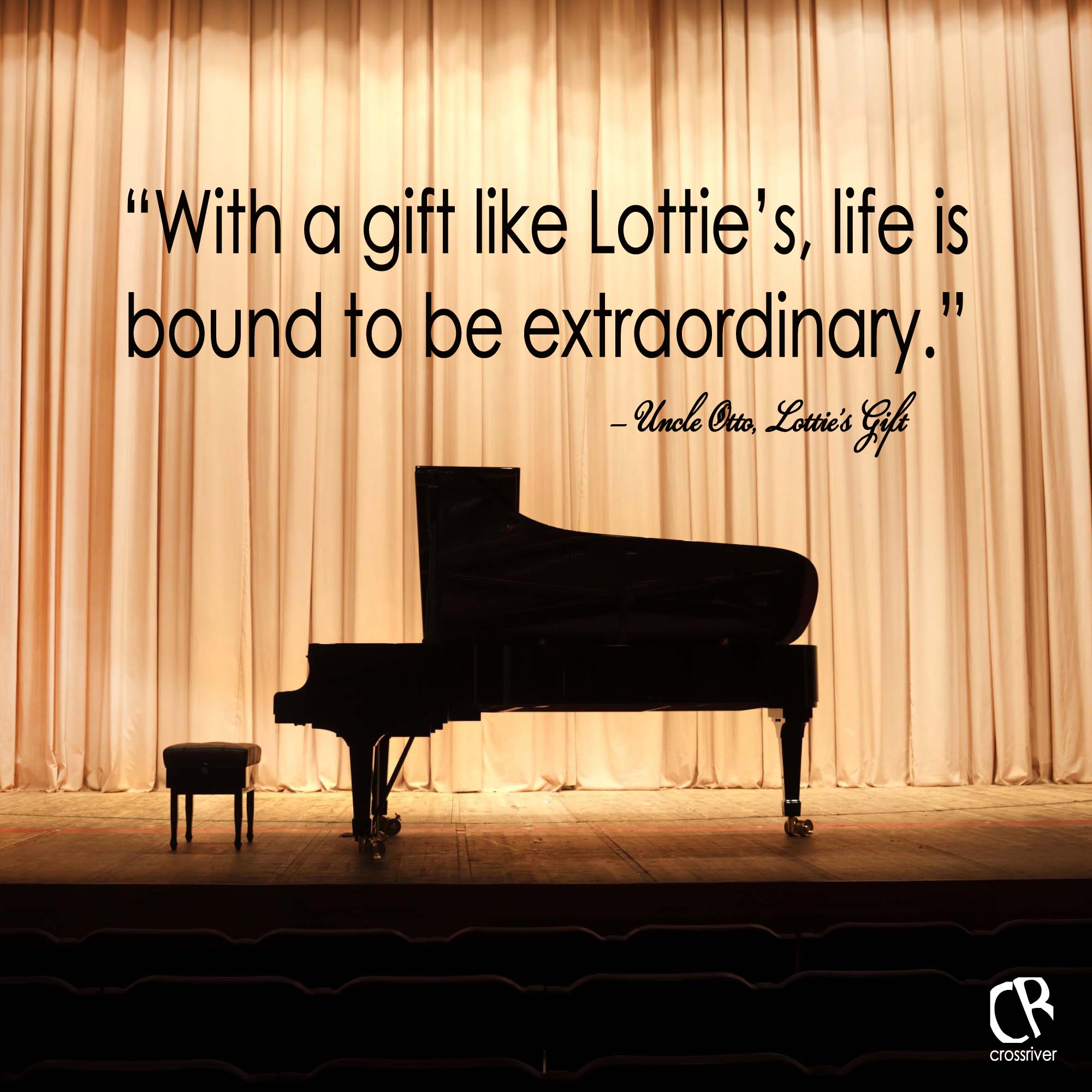 That research really paid off! Every setting is so real and the characters' emotions are vibrant. Why do you think you were successful in writing a novel without any background as a writer?
When I began my writing journey, God gave me three priceless gifts: A mentor, a partner, and a Christian writers' group.
Rebecca Thesman was my mentor, and her encouragement and advice guided me at every important turn. Rebecca and I met at church, and her six-week mini-course on writing was my first step toward a writing career.
I belong to the Heart of America Christian Writers' Network. It provides educational opportunities, critique groups, and contact with editors, agents, and publishers.
I met my writing partner, Shannon Phipps, at a HACWN meeting. At the beginning she taught me a lot about story arc, and I taught her about grammar and sentence structure. We meet twice a month to critique one another's writing and urge each other on to the finish line.
A successful writer does not exist in a vacuum. Without the presence of a mentor, a writers' network, and a partner, I would not have been able to finish Lottie's Gift, much less find a publisher for it.
Jane, thank you for being here today. I'm going to try creating a story world for my WIP and see if that helps me get it plotted. You've created a delightful, engaging read withLottie's Gift. I didn't want to put it down—I started around 7 p.m. and finished at 3 a.m. Advance readers are saying the same thing—"I didn't want to put it down." I pray God's best for Lottie's Gift and all your subsequent books.
Do you have a question for Jane? Leave it in the comments below.
All this week Jane has been running a giveaway on her blog called Where's Lottie? Visit there to view her videos and enter for a chance to win a free Kindle version of Lottie's Gift. For a chance to win a print version, leave a relevant comment here on my blog before you head over to Jane's.
About Lottie's Gift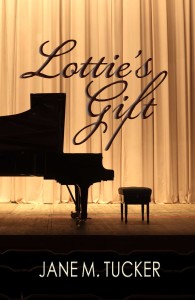 She is a little girl with a big gift.
Despite the Great Depression, Lottie Braun enjoyed a happy childhood in rural Iowa. Her mother had died, but her father and sister, her aunts, uncles and cousins surrounded her. Then the quiet, idyllic life she enjoyed ended with tragedy and a secret that tore the two sisters apart.
Forty years later, Lottie is a world-class pianist with a celebrated career, but an empty personal life. She moves from city to city guarding her privacy with fierce vigilance, all to protect herself from the the past.
One sleepless night Lottie lets herself remember, but she discovers that memories, once allowed, are difficult to suppress. Can she make peace with the past? And will she ever find her way home?
Lottie's Gift is available at CrossRiverMedia.com, or Amazon.