I'm excited to have award-winning author Elaine Marie Cooper with us today, and I have a surprise for you at the end. Be sure to keep reading.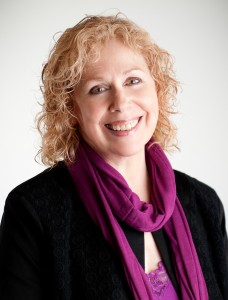 Elaine is the author of 5 books. Her most recent historical fiction, Fields of the Fatherless, has won 3 awards: 2014 Selah Award, YA Fiction; 2014 Next Generation Indie Book Award, Best Religious Fiction; and 2014 Moonbeam Children's Book Award, Best YA Religious Fiction. The Promise of Deer Run, book 2 of her Deer Run saga is a Los Angeles Book Festival Winner and was a ForeWord Book of the Year Award finalist.
Elaine knows how to captivate her readers!
As the nonfiction editor for CrossRiver Media, I've had the pleasure of working directly with Elaine on her first nonfiction book, Bethany's Calendar, the story of her family's journey through her daughter's battle with brain cancer. The book has received nothing but 5-star reviews, 28 and rising.
Every time I read it, I cried, but I also gleaned practical advice in how I can help those battling cancer.
Elaine, please tell us a little about your background and how you became interested in writing.
I think most authors confess to a childhood passion for writing. My early attempts at the craft were an assortment of short fiction, poems, and a television manuscript! I'm sure they were quite amusing. I never thought this interest would lead to becoming a writer but the Lord kept leading me onto that path, regardless of my own plans.
How do you get the creative juices flowing and begin your writing process?
With prayer that God will guide my writing. And then lots of coffee. 😉
Many writers utilize a writing group. Where do you get constructive critiques and feedback?
I get lots of feedback from my husband (who is an editor) and other editor & writer friends. I value the opinions of others in the field. About a year ago, I began a writer's group called Word Weavers so that Christian writers would be able to get constructive feedback on their work. Not everyone is blessed to have an in-house editor!
That's terrific your husband can help in that way. I imagine it could be very difficult to have your spouse critique your work. What was the hardest thing about writing Bethany's Calendar?
Reliving that painful time was at times excruciating. I had many prayer warriors lifting me up to help me through the writing of the chapters. What a blessing to feel the prayers of others.
What's the most important thing readers will learn from Bethany's Calendar?
I pray readers will see how faith in God can help them through the most dire of circumstances. Life is not easy but the Lord has promised us He will never leave us or forsake us. I also pray that caregivers will learn ways to be advocates for their loved ones who are ill. Every patient, weak from illness, needs a strong supporter who is willing to go to bat for them.
Now that Bethany's Calendar is out in bookstores, do you have any projects you're currently working on?
Yes, I'm working on a historical fiction set in Saratoga, New York in October of 1777. And in October of 1977. And no, it is not a time travel novel. 😉
Anything else you would like to add?
I am so grateful you've taken the time to read this interview. And I pray that should your family ever be impacted by cancer, that Bethany's Calendar will help you in some way through your difficult journey.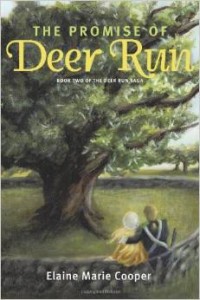 Thank you for being here with us today. I pray God's best for Bethany's Calendar. I know it's going to impact lives and bring hope and encouragement to many.
Win a signed copy of Elaine's book The Promise of Deer Run. Leave a relevant comment below to be entered. The winner will be announced on Monday.
ABOUT ELAINE MARIE COOPER
Elaine Marie Cooper is the author of the award-winning Fields of the Fatherless, a historical fiction based on a true story from the American Revolution. She has also penned three historical romances: The Road to Deer Run, The Promise of Deer Run, and The Legacy of Deer Run. Her passions are her family, her faith in Christ, and the history of the American Revolution, a frequent subject of her fiction. She grew up in Massachusetts, the setting for many of her novels. Bethany's Calendar is her first nonfiction book.
ABOUT BETHANY'S CALENDAR
In January of 2002, Elaine Cooper's world turned upside down. One minute her 23-year-old daughter, Bethany seemed fine — a happy, brilliant young woman on the verge of a new career. The next she was strapped to a gurney in the local emergency room diagnosed with a terminal brain tumor. During the next several months, Elaine used her nursing skills to not only help Bethany battle an unseen enemy, she learned to recognize the hand of God on her daughter's life. Bethany's Calendar is a story of fear and faith, commitment and compassion, told with gut-wrenching honesty while sharing unwavering faith in God. Bethany's Calendar can be purchased at the CrossRiver Media website, as well as at Amazon.