I'm pleased to have author Angela D. Meyer with us today. Angela is the author of the Applewood Hill Series (CrossRiver Media), and lives in Nebraska with her husband of 25 years and their high school daughter. Their son serves our country in the military.
Angela enjoys hanging out with her family, reading, connecting with friends and encouraging women to grow in their faith. One of her dream spots to vacation is next to the ocean and someday she wants to ride in a hot air balloon.
Angela, have you always been a writer? If not, what was your previous occupation? How long have you been writing?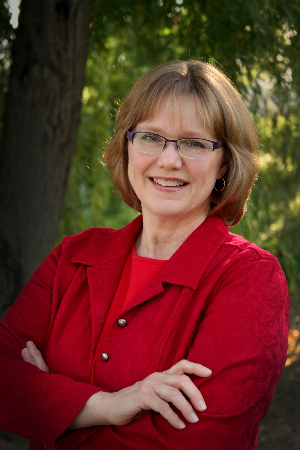 I've written for a long time, since junior high, but haven't always considered myself a writer. More than anything, I am a teacher. I have been a children's Bible class teacher, a homeschool teacher, and now I co-teach a women's Bible study.
What kinds of interesting things have you done in your life?
I traveled to Brazil on a mission trip while I was in college. After the missions portion was over, I was able to remain in Brazil with the family of a former foreign exchange student to my high school. The food was amazing!
I was a nanny on the East Coast for a number of years before I got married. A few things I did while living in that part of the country include going on a whale watch, numerous day trips to the ocean side, visiting New York City where a friend lived, attending the New York City Ballet (I saw Mikhail Baryshnikov dance once and perform in a play off Broadway). I also saw Rudolf Nureyev dance in the Nutcracker.
Baryshnikov and Nureyev, how wonderful. You've done some fun and challenging things. I bet all of those things have played into your writing. What books have influenced your life the most?
Most recently, Essentialism by Greg McKeown, Finding Spiritual White Space by Bonnie Gray, and The Best Yes by Lisa Terkeurst
What book are you currently reading?
Non-fiction: Writing 21st Century Fiction by Donald Maass
Fiction: Capturing Beauty by Brenda S. Anderson
You have two books in your Applewood Hill series so far. In what way do they encourage readers in their spiritual walk?
To know that no matter where they have been, or what choices they have made, redemption through God's grace is always available to them.
What is your writing process? Do you follow a regular routine? How do you manage your time?
My schedule is to spend Monday – Wednesday writing, plus a few hours elsewhere as needed and am able to fit it in. Of course, I have to stay flexible as "life happens."
Honestly, it is often a struggle, because I have a hard time saying no when a really good opportunity comes up. But I'm learning. There is always a trade off when I choose one thing over another. I can't do it all.
So on the days set aside to write, I sit down and write. If I hit a rut, I'll get up and move around. Do some chores. If that doesn't help, I'll move on to a writing related project. Usually marketing graphics of some kind. Sometimes I'll take a power nap. One of those things usually gets my creative juices going again.
Tell us about getting your mind in a creative mode? How do you begin your writing process?
If I'm deep into a story, my mind is typically busy with it even when I am not at the computer, so once I sit down, the story flows. But a lot of time, especially blogging/nonfiction, it's a matter of just writing the first few words.
One thing is consistent, the less cluttered my mind is, the easier it is to write. For this reason, earlier in the day is the best time for me to write. Once I've had my caffeine of course!
Do you have a separate space set up in your home or a favorite place to write/be creative?
When I first started writing, my space was smack dab in the middle of where life happens at our house—the living room. I even shared a computer with my son who we were homeschooling at the time.
I eventually graduated. I had my own computer and then when my son graduated I took over his room as my office. But I have moved once again. We turned my son's room into a guest room and my office space is now in the basement family room. Not quite as busy as the living room, especially now that we are no longer homeschooling, but it is where everyone gathers for a TV show!
All I want for Christmas? A heaping dose of focus!
What advice, if any, do you have for others aspiring to publish a book of their own/follow their dream?
Write often. Seek feedback and critique. Edit and revise as often as needed. Repeat this cycle until you produce a quality product. Don't give up.
What does your family think of your writing?
They completely support me, but I know at times they wish it didn't take up so much of my time.
In a nutshell, what is your latest book, Where Healing Starts, about?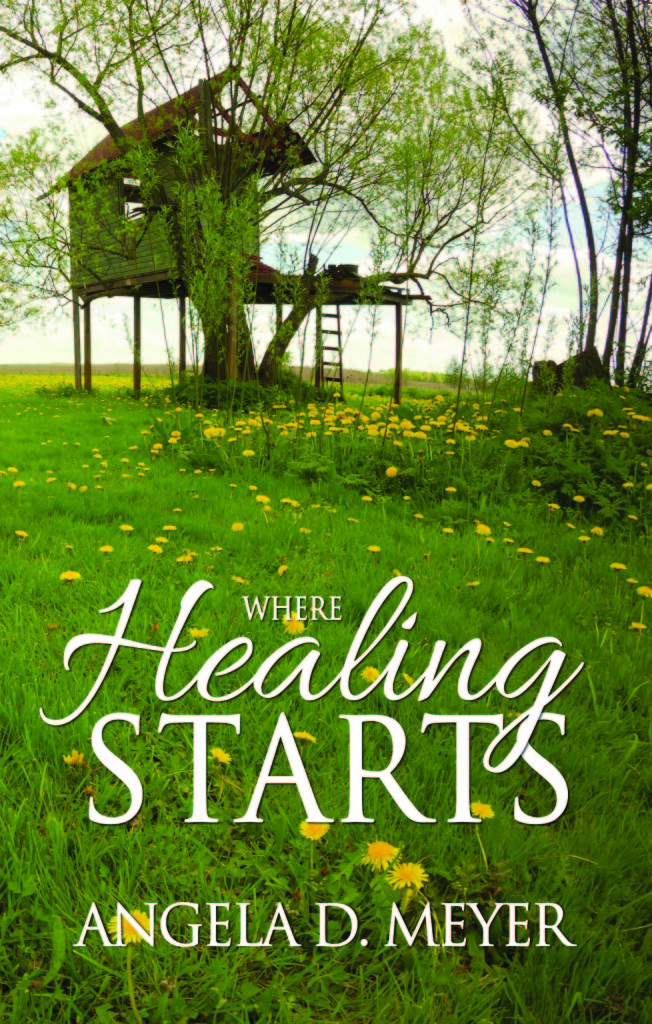 God's grace toward those He loves and His redemption of our messes.
What was the hardest thing about writing the book?
Researching. In order to create the character of Joanna, I interviewed someone who had been through some similar background issues. Although their lives looked nothing alike in the walking out of grace and redemption, the feelings and emotions I did my best to borrow from her and her family.
Which part of your book was the most enjoyable to write?
The final climax through the ending, that moment when you knew it was all going to work.
What motivated you to write on this topic? Why do you feel you had to tell this story?
When I was a young adult, the early years of being out of the house and on my own, I had numerous conversations with my sisters about why we did life the way we did. We each had similar upbringing, yet each of us turned out so different. What from our childhood influenced certain behaviors and choices?
This morphed into the idea of the Hannigan family. How their upbringing influenced who they became as adults and how they worked past those dysfunctional influences to find God and His grace for redemption.
This is not in any way a retelling of my family.
What do you want readers to take away from your book?
That God can and does redeem anything that we are willing to give to Him.
Those words are so encouraging. Many people feel their mistakes/sins are far too much for God to fix or that He even wants to fix them. All things are possible for God, but yes, we have to give it to God first.
Thank you for being here today. To learn more about Angela, you can connect with her at her website, Facebook,  Twitter,  Newsletter
About Where Healing Starts
Joanna, full of bitterness over the past, can no longer ignore the growing storm inside her and is bent on self-destruction as she seeks to ease her pain. But the refuge she seeks is always out of her reach.
Her brother Blake must choose between what has always been safe and what he has always wanted. One mistake after another leads him down a dangerous path.
The one for all, all for one sibling bond can't help them now. They are both determined to hang onto their anger, never forgetting. Never forgiving. They see no reason to trust God.
After so many years of turmoil, will the Hannigan siblings find refuge in the God who loves them? Or will they get lost along the way?
Read first chapter of Where Healing Starts HERE. Purchase your copy of Where Healing Starts at Amazon
Watch the book trailer.