Today's author interview is with Lisa J. Lickel, a Wisconsin writer who lives in a 160-year-old house built by a Great Lakes ship captain. What a great setting for book!
Lisa is a multi-published, best-selling and award-winning novelist, and also writes short stories and radio theater, is an avid book reviewer, blogger, a freelance editor, and sometimes magazine editor. To learn more about Lisa visit LisaLickel.com.
Her newest book is UnderStory.
How many books does this make for you?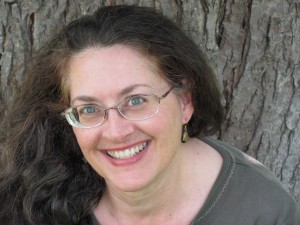 UnderStory was my 21st book publication. I keep trying to add it up in my head to make the length of time I've been writing longer, but it's true: I didn't start writing professionally until 2002, didn't write my first novel until the end of 2003, didn't get my first agent and first contract until 2007 for my first cozy mystery for Barbour to be published in 2009.
Of course I was writing like crazy during that time—too crazy! That first novel I wrote may never see the light of day, and the fourth novel in the cozy mystery series originally for Barbour never got written. Yet.
Twenty-one books! Congratulations. That's wonderful and I'm sure we'll see many more before you're done. Do the tasks of an author get easier with each new book you publish?
Things have been changing so quickly in this business. Just in the last ten years since signing my first contract, the publishing industry has upended itself. It's like going from being able to travel across oceans by sailing ships to rocketing to the moon in less than ten years.
Writing, selling, buying, and reading will never be the same. The short answer is no. Writing doesn't change much and in some ways gets easier when you have a grip on what you're doing, but writing a book is only one small part of the publishing process.
Is this your first foray into the suspense genre for you?
Oddly enough, it is. And it was my last agent who pointed out to me that I was writing suspense. I had romance, danger, themes, lots of action, and I thought I was writing a story about learning to rise above prejudice and the bad things that happen anytime, anywhere, and I ended up with a shift from character-driven literary drama to romantic suspense.
What's your favorite genre to write and why? to read?
I love to write meaty and gritty problem-based, family-themed stories that show how people deal with drama. There's definitely a point to commercial fiction—the types of stories people buy up, read once, forget—but I'd love to be able to see my fiction still being talked about long after the shelf life has passed and the stories are on the bargain tables. I love being part of book discussion groups, and these groups keep provocative work circulating.
What I like to read is what I don't want to write—surprisingly, science fiction and fantasy. When I have the choice, I'll usually wander toward the new sci fi shelf at the library first.
What book launch advice do you have for writers?
The large publishing houses schedule major launches a year and more in advance for a very good reason—it takes time to first of all, make sure your book is as good as it can be. That means more than hurriedly proofreading the copy the week before it gets uploaded to the publishing platform. Secondly, put together your reviewing team, and third, try to set up appearances both online and in person in several venues and multiple mediums. Study what successful authors and publishers do, then don't be afraid to experiment and to fix mistakes.
I like that tidbit about don't be afraid to experiment and to fix mistakes. More and more I am praying for God's guidance in that marketing realm. It can be such murky water.
Lisa, thanks for being here today and sharing your journey and advice. God's best for your continued writing and success.
About Understory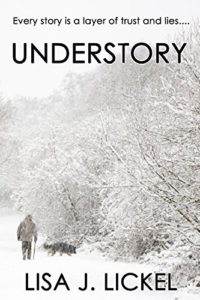 When nobody loves you, you have nothing to lose.
Lily Masters is not getting involved with any fake job scheme covering a sex trafficking operation supposedly cooked up by her stepbrother, prison guard Art Townsend. Hoping to get help at a friend's place deep in the woods of northern Wisconsin before a blizzard, Lily loses her way. At first, she doesn't realize how fortunate she is to be found by Cam Taylor, a poetry-spouting former lit professor. Cam has his own reasons to hide while writing a biography of his Civil Rights activist grandparents and accidentally stirs up a cold case murder involving a potential Supreme Court judge. When trouble follows, either of them is the likely target.
Beneath every story is layer upon layer of trust and lies. Who can they believe when things go from surreal to devastating?
Available at Amazon in Kindle and print.