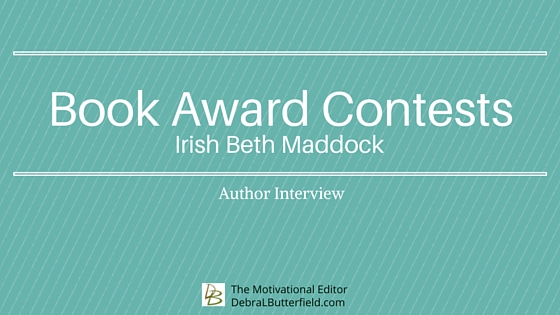 I'm pleased to have award-winning Canadian author Irish Beth Maddock here with me today. She's been a newspaper columnist, been featured in Reader's Digest, and on broadcasts including 100 Huntley Street, Okanagan News Television, and with Canadian National Broadcast Radio. She is a published poet who has both performed in and directed plays and musical theater productions.
Her children's book, The Great Carp Escape, is available as a fundraiser for schools, churches, charities, and ministries in need and has raised over $1000 for such causes thus far. As a member of SCBWI, IBPA, Inscribe, and The World Guild, Irish would like to continue to do something about those ideas that get downloaded into her brain at 2 a.m. To learn more about her, visit her website here.
Where did the idea for your children's book come from?
The Great Carp Escape is based on a true story of my youth. When I was a child my family lived on the shores of a lake. One wet spring the lake flooded into a pasture beside our home. There was a marsh nearby full of fat, ugly, scaly carp and being bottom dwelling fish, they followed the flood waters inland. Yet soon the lake water receded and what was left was a land locked pond full of trapped carp. As the sun came out and the water of the pond started to dry up, the fish were fast losing their habitat. My then 7-year-old brother and his friend devised a very creative way in which to save the carp and help them get back into the lake.
What was your source of inspiration for this children's fish "tail"?
I truly felt that the Lord told me to write this story for His purposes and to share His love. It all started when I woke up in the middle of the night to hear God talking to me about this childhood memory I had of the carp being saved. Yet what's more, God was whispering to me, how I, too, was like the carp in that dying pond, and how Jesus found a way that brought me from dead water to living water by becoming my savior. How without God, I am simply a fish out of water. We all are!
How many awards has your children's book placed in since publication?
The Great Carp Escape has earned the following ten literary award placements to date:
2016 Illumination Book Awards – Gold Medal – "Enduring Light" Children's Picture Book
http://www.independentpublisher.com/article.php?page=2019
2016 Beverly Hills Book Awards – Winner – Children's Religious
http://www.beverlyhillsbookawards.com/2015-BHBA-Winners-and-Finalists.htm
2015 USA Best Book Awards – Finalist – Children's Religious
2015 International Book Awards – Finalist – Children's Religious
2015 Reader's Favorite Best Illustrated Book Award – Christian
2015 National Indie Excellence Awards – Finalist – Children's Religious
2015 New Apple Book Awards ~ Solo Medalist – Religion / Spirituality
2015 Global eBook Excellence Award – Silver Medal – Children's Christian Picture Book
2015 NABE Pinnacle Book Awards – Fall – Children's Interest
2015 Reader's Favorite 5 Star Medallion – Awarded by author, Bil Howard
Congratulations! That's amazing. As a self-published author, did you have to nominate your book yourself?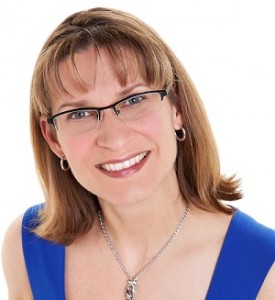 I applied for a lot of award contests in hopes my book would place in one. The Lord had other plans and the multiple placements was truly a confirmation to me that my book was supposed to be in the world. There were a few awards where my book was nominated by a teacher friend of mine as well.
What advice to you have for writers concerning book awards?
I would advise for writers to truly pray and research about the contest they are applying for. There are a lot of money grabs out there. Chances are the longer the award has been around, the more prestigious and regarded it is. Also, to ensure their writings receive the greatest potential of getting a placement, make certain the award category truly fits the genre of your work.
Can you give us a brief synopsis of your journey to publication?
I wrote the story in early 2012 but did not finally publish it until 2015. I was waiting on the Lord to show me what to do with it. I did try the traditional publishing route, and though I had a lot of encouragement there, nothing came of it. I then applied to Word Alive Press where my story was accepted into their "Great Canadian Author's" publishing program. Though my book was self-published, Word Alive would place my book into select bookstores across Canada and have Ingram as my distributor.
With the awards you've won, those traditional houses may be sorry they passed up the opportunity. How do you keep yourself motivated to write?
I find it very difficult to stay motivated, particularly as I struggle with perfectionism. If the weather isn't perfect or if the house isn't clean or…let's just say, if the tracks aren't straight, "this writing train ain't movin'…" sort of stuff. Yet if I give myself grace and get out of that "perfection" trap, staying in tune with the Lord and being prayerful about His leading allows the ink to flow when I believe God needs it too.
Where can we buy the book?
It's available at Amazon, as well as Christianbook.com and Barnes & Noble
Thank you for being here today, Irish. And congratulations again on all the awards The Great Carp Escape is garnering. God's best as you seek His guidance on future projects.
Thank you so much Debra!
Do you have a question for Irish? Leave it in the comments below.
ABOUT THE GREAT CARP ESCAPE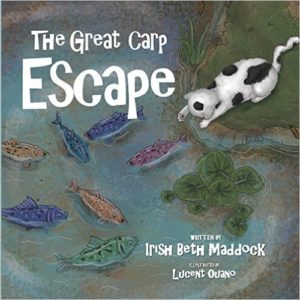 Tadpoles, clams, and minnows―wow! For siblings Beth and Paul, growing up on a lake is fun… until they're startled by a fishy find along the shoreline. When they discover the scaly, mustached carp, they become afraid. Seasons pass, and Beth and Paul avoid the swampy reeds at all costs―until a flood brings about a life-or-death situation for the creepy looking carp, right in their own backyard! With guidance from their father, will Beth and Paul be able to overcome their apprehensions about the carp and help save them before it's too late?
To view the book trailer, click here.