Guest post by Jean Wise
I love the freedom and creativity of brainstorming. I get excited with new ideas and energized with the positive spirit of possibilities. Most writers enjoy playing with words and crafting delightful sentences.
I collect ideas all the time, but these notions gathered on my desk in a mass pile of sticky notes and scraps of paper. My good intentions and great story concepts often didn't get organized, developed, and implemented.
Then I discovered mind mapping.
What is Mind Mapping?
Mind mapping is simply groups of words/ideas, encircled and connected with lines.
This method creates a visual plan of action for a project. The diagram helps organize and flush out ideas in a map showing patterns and associations.
A mind map links information around a central subject, circled in the middle. Branches, composed of subtopics and related details, irradiate from the center.
You can map out ideas on paper or use computer apps and software. I like to use a tool called "Freemind," but there are many other choices to use. I enjoy the feel of the pencil on paper for my first step in mind mapping, then switch to the computer to more easily group ideas and move them around.
The key is to allow your mind to wander and your imagination go wild in collecting words, associations, and possibilities. Don't limit yourself at this point of the exercise with thinking about obstacles or limitations – list any prospects.
In marketing, for example, imagine the endorsement of Oprah Winfrey and being interviewed on Good Morning America. Don't judge. Accept all ideas that pop up into your heart.
How to Use Mind Mapping
The last two years I have planned my yearly writing and speaking marketing by first starting with a mind map.
I name the central idea, such the "2018 book marketing plan." Sometimes I add an image or photo to the center to boost my imagination and motivate me to dream all possibilities. I also create one for my speaking ministry and though there may be some overlap, I come up with more ideas when I separate them into their two plans, one for speaking and one for writing.
The first set of branches are my projects I would like to accomplish the coming year. Then I add elements to build on the central idea. These could be book titles, presentations, blog, social media, etc.
The next set are the categories. I create a list of questions to inspire my brainstorming. Here are some examples to guide your brainstorming about marketing with a mind map:
Who are the audiences?
What are the readers' needs?
How can they be best reached?
Where do you need to be seen?
What are the key words?
What are the goals for this project?
What tools are needed or wanted?
What social media channels could be used?
How will I communicate with the audience (newsletter, email, blog post, social media?)
How does this project fit my brand and how could my brand help market this idea? Does my branding need updated or revised due to this idea?
What type of ads?
How much budget?
Is there a partner or team to help with getting the word out about this idea?
What type of lead magnets/giveaways need created?
Any related upcoming or anticipated events?
Is there a new marketing trend to add?
Once the initial branches are created, I begin to make connections. I move ideas around and merge them. I use color pencils or colors from the software tool at this point. The colors add vibrancy and life to the ideas and make it easier to see groupings.
I grab the thesaurus and look up related words and possible associations. I scour the Internet for additional marketing ideas. I listen for new trends, such as video and live streaming that has become hot that last few years.
One insight I have discovered is the need to grow my email list, so list building is an important branch to my marketing. I keep a file of ideas to help others discover me as an author and add and expand this section. I have added new adventures, such as guest posting and being interviewed on podcasts. I co-host a weekly live streaming show for writers on Zoom.
After I complete the map, I then take the various ideas and list them by quarters, then by months for implementation throughout the year. Do I ever finish all the ideas? Not once. But I have discovered I complete many more and have tried new ones by using this process.
Mind mapping captures ideas and serves as the fertile ground to produce new ideas and nurture established effective approaches to marketing. Not only is mind mapping productive and comprehensive, the practice is fun. Through mind mapping you enhance the power of both your right and left brain together for a creative approach to planning your marketing.
About Jean Wise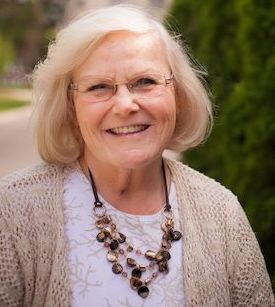 Jean Wise is a writer, speaker, spiritual director, and Deacon. She is an RN, who in retirement helps others through her speaking and writing ministry. Her most recent book, available on Amazon, is called The Communicator's Companion, Devotions for Speakers and Writers. Check out her blog. Jean lives in northwest Ohio with her husband, enjoying their empty nest.