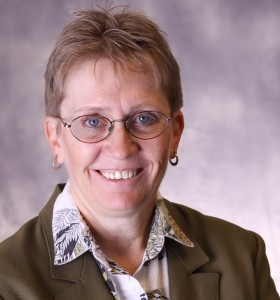 Debra L. Butterfield is an everyday approachable woman with a passion to help others achieve their dreams. She is delighted to speak at your conference or organization on any of the topics listed below. If you're interested in a topic not listed here, give those details in the form below and Debra will contact you.
Writer's Topics:
Working with Editors
Say the word editor and writers weep and gnash their teeth. They'd rather have a root canal. "Working with Editors" outlines how the writer can take the pain out of the edit of their manuscript. The workshop covers the writer's attitude, the job of an editor, several ways the writer can help the editor, and the writer's choices in those edits. We'll discuss working with both freelance and publishing house editors.
Why Research Is Important and How to Do It
This workshop is applicable to fiction and nonfiction writers. We'll discuss why it's important to your manuscript, and learn the where, what, and how to research, as well as getting permissions to quote.
Making Scrivener Work for You
Scrivener is an amazing software program that is gaining a lot of popularity among writers. But it does come with a learning curve. Debra can present workshops for the beginning and intermediate user or develop one specific to your needs. Thirty minute one-on-one sessions also available. These are hands-on classes, laptop required.
How to Create Captivating Characters
Characters that captivate the reader are essential to all good novels. This workshop discusses utilizing elements outside the norm such as cultural communication differences and temperament devices like Myers-Briggs and Keirsy. Then putting it all together into a character profile as a guiding document while writing.
Determining the Best POV Character for Your Story
The best POV for a story isn't always your main character. And it isn't just about using first person or third person. Using The Princess Bride, Debra examines the basics of POV, but then take a deeper look into the characters of the story and how each character's POV affects the story that gets told.
What Act 1 of Your Novel Must Accomplish
To keep your reader turning those pages there are six tasks to accomplish in Act 1 of your story. This workshop looks at hooking the reader, establishing a bond between the reader and your main character, creating your story setting, setting the general tone of your story, introducing the antagonist, and compelling the reader to the middle of the story.
(Based on James Scott Bell's book Plot & Structure.)
Building Your Novel: Plot, Scene, and Sequel
Attendees will learn about the elements of plot, scenes, sequels (not book sequels), what each needs to contain, and how to fit them together to create a compelling novel. A portion of the workshop will discuss what a sequel is as many authors miss getting this into their story.
Women's Topics:
Debra is well acquainted with heartache. She has battled chronic illness, depression, fear, and panic attacks, and she has persevered to bring her family through the trauma of sexual abuse against her daughter. These experiences have made Debra passionate about helping women overcome life's struggles and lead a victorious life.
Her compassion and experience permeate her messages and bring the hope, healing, and encouragement she found in God to overcome life's struggles and reach for her dreams. Audiences find her candor refreshing and practical.
Being Assured of God's Love
Many women struggle with believing they are loved. Today's society and past events hinder them from walking in the freedom God has for them. Women will learn how to look at their experiences, memories, and beliefs to discover the lies they believe; where their true value lies; and how to overcome their doubts and to step out in boldness to be the woman God created them to be.
Forgiveness
God has commanded us to forgive, but does forgiveness seem like an impossible task? Learn what forgiveness is and isn't, how unforgiveness feeds bitterness, and discover how to forgive what appears unforgivable.
Don't see what you need? Ask Debra to develop a presentation specific to your needs.
Price varies with event and location. To book Debra for your event, fill out the form below.