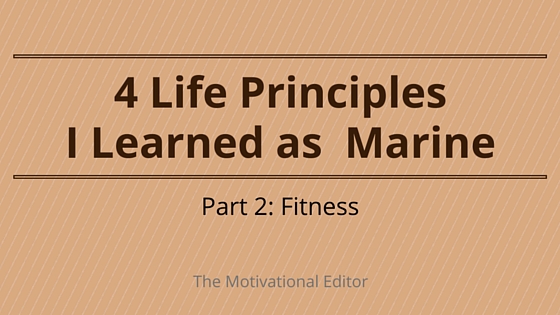 Today continues my 4-part series on principles I learned as a Marine that can be applied to our lives and to our work as writers. Click Teamwork to read part 1.
Marines have the well-earned the reputation of being the toughest fighting force of the US. Hard work, not laziness, laid the foundation.
Boot camp was grueling. Day after day we drilled, ran, and marched for hours under the unforgiving summer heat of Parris Island, South Carolina. Would my muscles ever stop aching?
I realized the full extent of the physical change I had undergone at boot camp only after I came home on leave (that's military speak for vacation) after boot camp graduation. The daily physical demands of training had [Read more…]