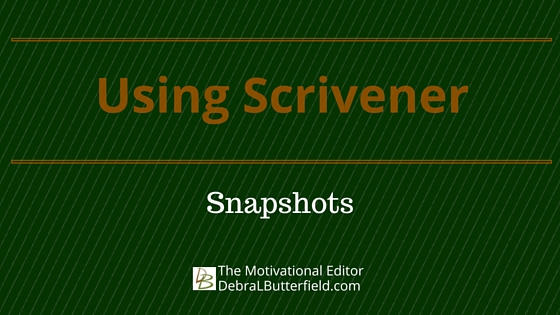 In my pre-Scrivener days of writing, I used MS Word. It got the job done, but when it was time to revise I got paranoid.
What if I didn't like all the changes I had just made?
What if I liked most of them, but not all?
What if deleted an entire scene, then two days later realize I needed that scene after all?
So I learned work arounds… [Read more…]