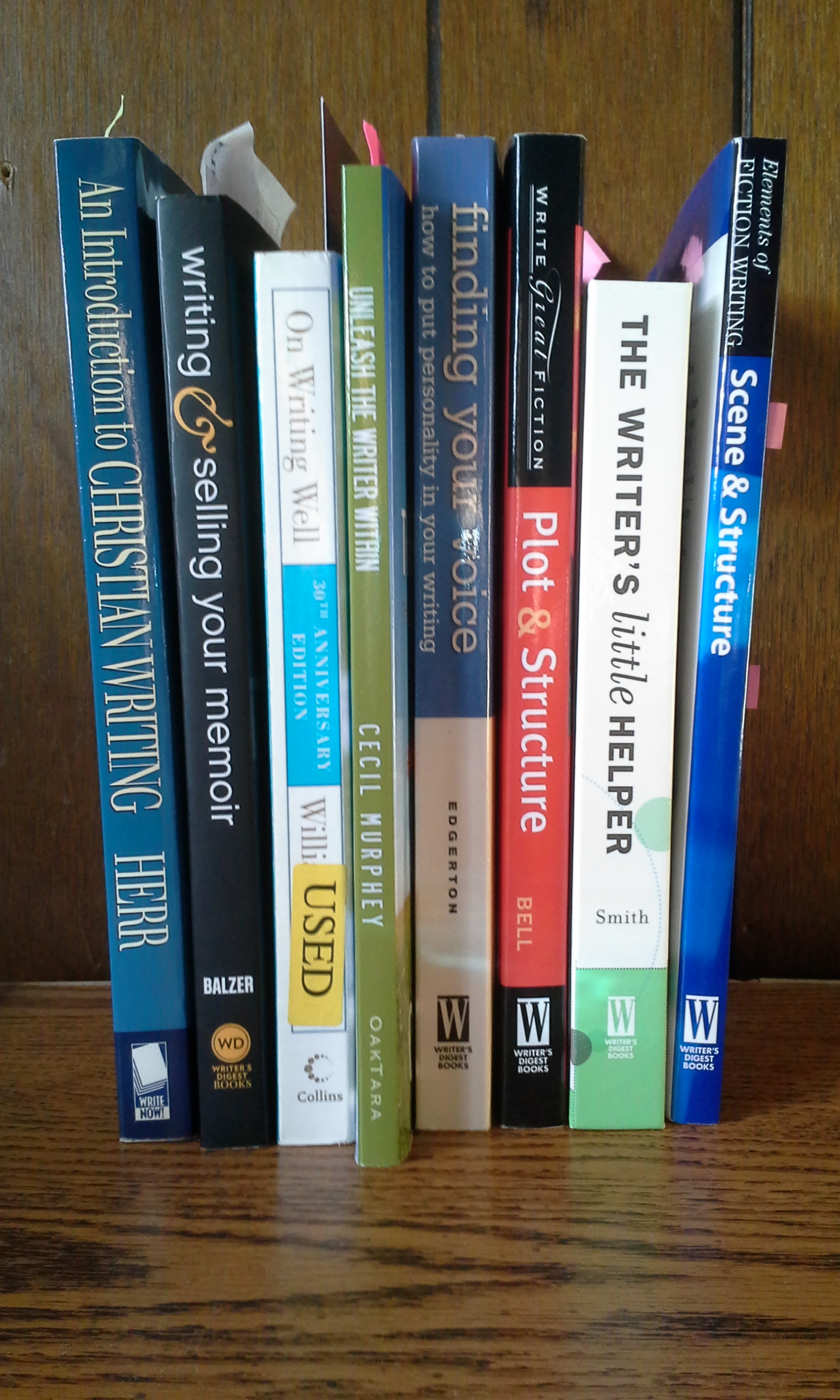 Most writers are also avid readers. It's a part of how we learn the craft of writing. For me it's also a part of how I enjoy life.
Right now I've got 6 books going, 4 nonfiction, and 2 fiction. The fiction are strictly for entertainment. The nonfiction for my own education—for my business and personally. The books in the picture above are among the many I recommend to writers.
Most of the time, I discover new books because someone else told me about them—the best advertising there is!
Today, I'm turning the blog over to you, dear readers. Post in the comments one or two books you recommend and why.