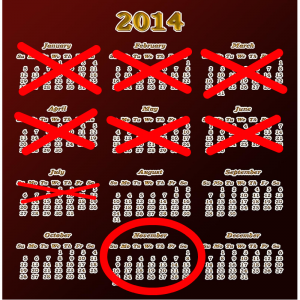 NaNoWriMo may be three months away, but there's more to prepare than just your outline.
July is nearly over, and August and September will be spent preparing the kiddos for school and getting back into the swing of things. Soon you'll be staring at the calendar realizing November is bearing down.
Lucky the writer who can sit down at the keyboard and not worry about anyone else in the house. Even if you live alone, there's more to think about than just your writing. After all, everybody has to eat.
If you're the cook in the house, now is the perfect time to begin preparing nutritionally for the demands of NaNoWriMo. The less time spent cooking, the more time you have for pounding out those 50,000 words. And if you have a day job, every extra minute counts.
10 Ideas and a Recipe
1. Create a menu for the entire month, or as much of it as possible. Write down the meal for that day on the calendar. (For me, deciding on what to cook for dinner is half the battle.)
2. Over the next few months, prepare double of some of the family favorites you're fixing for the night, and place the second one in the freezer.
3. Watch for sales on your favorite boxed meals and take advantage. Stash them under your bed if there's no room in the cupboard (just make sure Fido and Fifi don't get them).
4. If you own a deep freeze, take advantage of sales and stock up on the items you'll need for your planned menu. You can do the same with canned/boxed/jarred items (clear a spot in the bedroom closet if need be).
5. Watch Pinterest for quick and easy recipes you can use.
6. Do you own a crock pot? Use it! Make sure your menu plan includes several crock pot meals. Toughest part about this is not drooling all day as the enticing aromas waft through the house all day.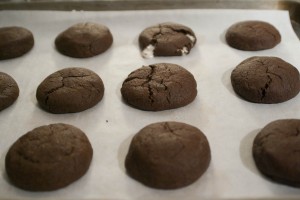 7. Pre-mix one or two of your favorite cookie recipes (or buy the pre-made), roll the dough in foil, and pop in the freezer. If the kids are old enough, allow them to cut and bake the cookies one evening or weekend during November. You'll have treats to eat with no fuss and minimal supervision of the kids
8. Find some new recipes for turkey leftovers before that carcass invades your fridge.
9. Be sure to plan for lunch items.
10. Take a look at your planned menu for the month and choose several recipes you can easily double. The leftovers can make a second meal or you can use them for lunch.
Here's the recipe to one of my favorite meals. Where my mom came up with the idea, I don't know, but it was a kid favorite growing up. I consider it comfort food. While it won't make the meat-and-potatoes lover happy, it will fill you up and satisfy the kids on a cold day.
Cream Tuna on Toast (if you like macaroni and tuna, you'll like this)
1 6 oz. can tuna
1 can condensed cream of chicken soup
milk (I use lactose free)
Combine tuna (be sure to drain) and soup into a medium saucepan. Add one soup can of milk. Mix well and heat over medium heat, stirring occasionally. Serve over toast.
In today's go, go, go society, many of us don't give enough thought to meal planning. All of the above ideas can be used year round. You'll have less stress over what to prepare; the family will have a healthy meal; and you'll have more time to write. (I think I'll go buy a deep freeze.)
How do you handle meal time during NaNoWriMo? Please share your tips in the comments.
Debra L. Butterfield © 2014