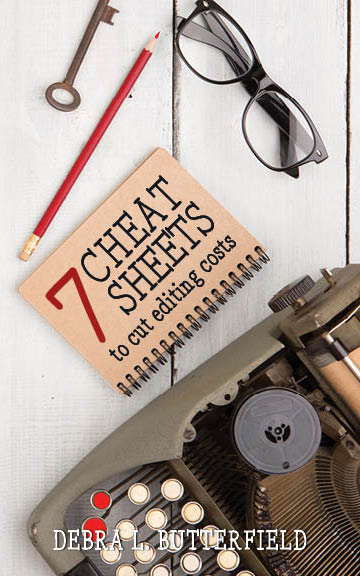 It's launch day for 7 Cheat Sheets to Cut Editing Costs. I'm celebrating by having a giveaway. But first a word about commas.
If there is any one element of punctuation that gives writers more trouble, I believe it is the comma. That's why I included a cheat sheet on punctuation in 7 Cheat Sheets.
One piece of advice I didn't include in the book and probably should have is about the comma used between two or more consecutive adjectives before a noun. Stuff like the old gray mare she ain't what she used to be.
Grammar books make the distinction between coordinate adjectives and [Read more…]