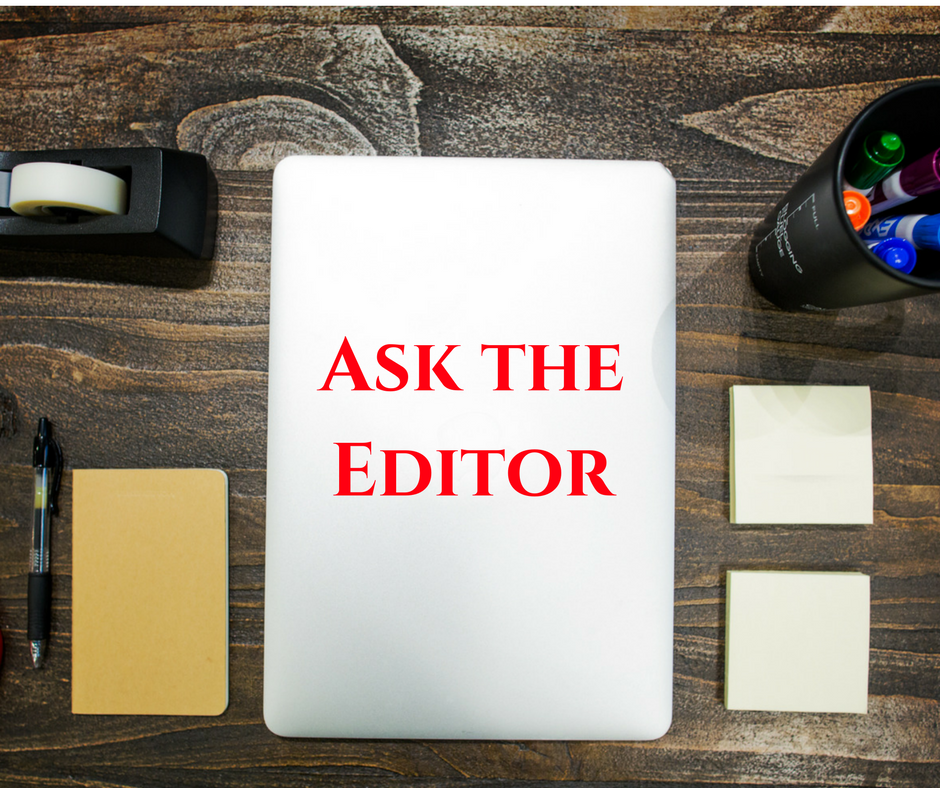 Today continues our Ask the Editor series.
I write historical romance. How important is it that all details be historically accurate versus making it understandable to modern day readers? For instance, most people nowadays think of dinner as an evening meal. Not so in the 1800s when it was the midday meal.
The degree of historical accuracy can vary from publisher to publisher. I know this only because of the books I read from various houses. I'm not privy to their rules.
But I advise my clients to be accurate. That doesn't mean you can't make the verbiage more understandable or smoother. Contractions weren't widely used until the early 1900s, but I find it very tedious to read a book that doesn't use them. In all things, it's finding a balance. Let your dedication to accuracy lead you. If you want to be faithful to the language of the day, then be so (and I say kudos to you). You can put other clues into your story to help people know it's the noon meal.
Where I insist on historical accuracy is [Read more…]