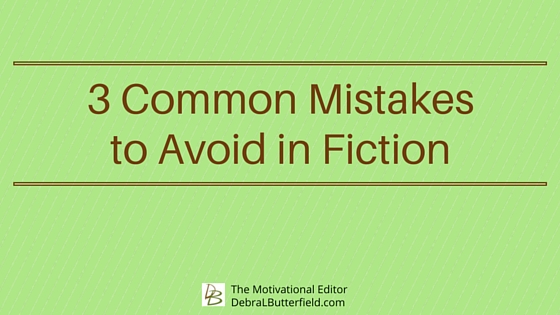 Lately, I've noticed several of the same kinds of mistakes occurring in the manuscripts I'm reviewing, so I thought I'd address them here today. Let's start with the easiest one to fix.
Dialog tags before the dialog
You can find this mistake with ease, and fix it just as quickly. It happens most often when writers give their characters an action prior to the dialog.
Gary turned to me and said, "I don't make that mistake."
Readers know quotation marks indicate speech. The words and said are superfluous.
Laughing, Gary said, "I don't make that mistake."
In the example above, [Read more…]